Eye Exams
Eye exams are essential for the long-term health of your eyes and vision. Visiting an optometrist regularly can help prevent problems before they start.
When to book an eye exam?
The Alberta Association of Optometrists suggests the following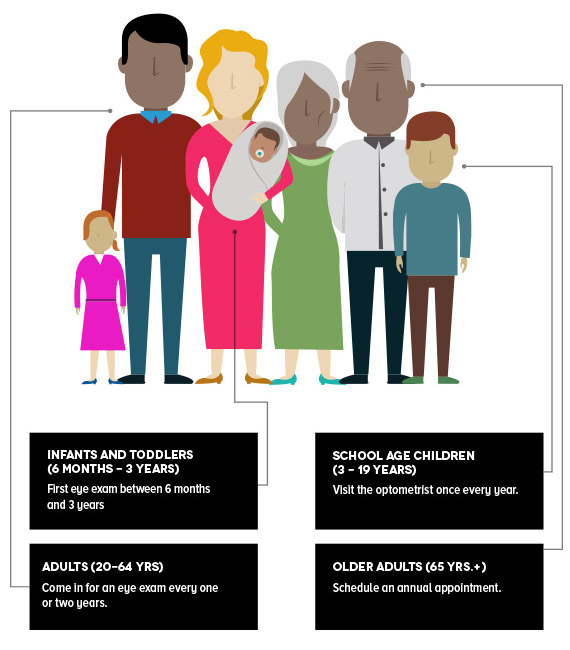 What to expect at your eye exam
You'll be asked about your medical history and any vision problems you might be experiencing.
Your vision will then be tested to see if you need glasses or contact lenses to improve your vision.
Your optometrist will measure your eye pressure.
Using several lights to evaluate the front of the eye and inside of each eye, the doctor will check the overall health of your eyes.
Finally, the results of your exam will be discussed with you.
How often you will need to schedule your appointments varies based on your individual needs.