Edmonton Emergency Eye Care
We understand that emergencies happen, but what should you do in the case of an eye emergency? Beyond Vision is here to help when you need emergency eye care in Edmonton.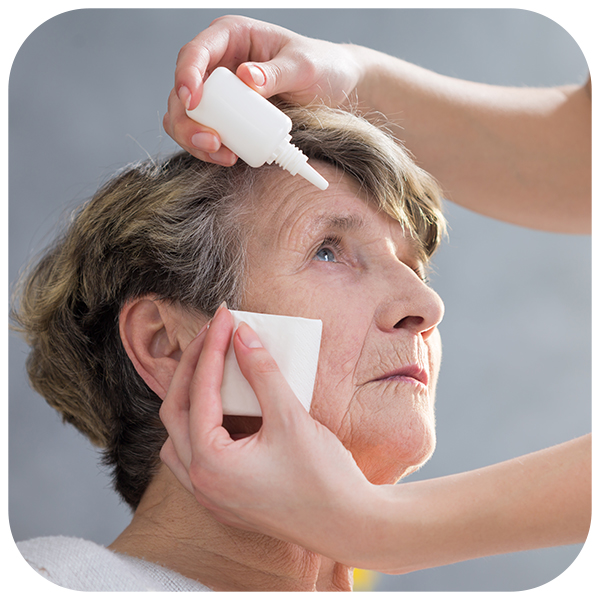 We are here to help!
Seeking help when you have an eye care emergency is vital, as emergencies can put your sight at risk. Eyes are especially sensitive to injury, irritants, and sudden health changes. Emergency health care should be your first call if you suspect a life-threatening injury. For most eye emergency cases, the expert team at Beyond Vision is able to diagnose and treat eye emergencies.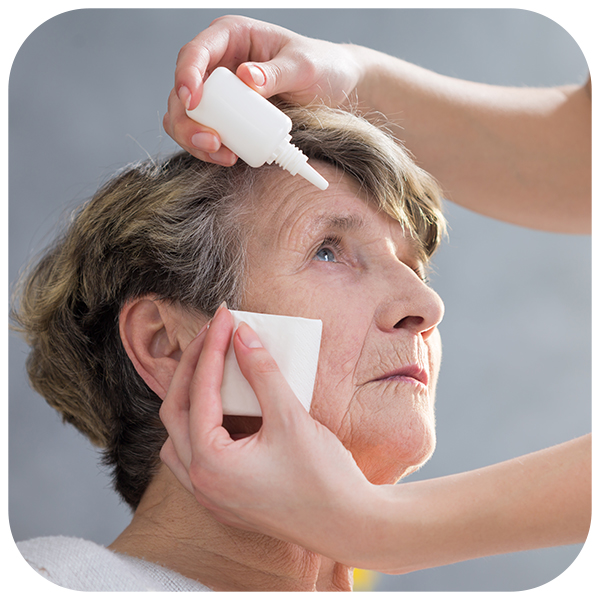 What causes an eye emergency?
Eye emergencies are the result of a foreign object or chemicals in your eye, or when an injury or burn affects your eye area. Often, eye emergencies cause obvious eye trauma that affects vision, causes severe eye pain or vision loss.
Four common types of eye emergencies are: foreign bodies, blunt trauma, eye disease, and chemical exposure.
1. Foreign Bodies
Most smaller foreign bodies like eyelashes, hair, and dust particles won't cause an eye emergency and typically resolve on their own. Small foreign bodies like sharp grains of sand, for example, can scratch the surface of the eye. Scratches can also heal on their own, but you may need eye drops to prevent infection in these types of emergencies.
Larger and sharper foreign bodies can cause severe damage and you should never try to remove them yourself. This is when the help of a health professional is essential.
2. Blunt Trauma
Blunt trauma is any injury from a force directed at your eye or surrounding area. Different types of force can lead to eye injuries, but the most common are sports-related activities, falls, and impact from a car accident or a punch. Injuries from blunt trauma can range from mild to severe, with the possibility of blindness.
Symptoms of blunt eye trauma may include:
Pain
Redness
Bruising
Bleeding
Swelling
Blurry vision
Double vision
Flashes of light
Vision problems
Floaters or dark spots
Problems with eye movement
Changes in eye appearance
3. Eye Disease
Eye diseases often develop slowly, but any sudden change in symptoms or vision is considered an eye emergency. If you experience a sudden change in symptoms, you should book an appointment with your doctor immediately using our online booking system.
Emergency eye symptoms include:
Eye pain
Redness
Bleeding
Discharge
Vision loss
Blurry vision
Bulging eye
Double vision
Bruising around eye
Sudden light sensitivity
Burning or stinging
Pupils that are different sizes
Irritation or severe itchiness
Eyes not moving together
New or severe headaches
4. Chemical Exposure
Chemical exposure or a chemical burn is when a foreign substance or chemical enters the eye. This can happen from rubbing your eyes without properly washing your hands after using cleaning products, hand sanitizers, or kitchen ingredients. Certain chemicals can cause eye burns, which can cause discomfort and, in extreme cases, permanent damage like blindness.
Symptoms of chemical exposure include:
Pain
Redness
Irritation
Blurry vision
Watery eyes
Inability to keep eye open
Swelling (eye tissue or eyelids)
Feeling something in the eye
If you are experiencing any of these symptoms and suspect you have chemical exposure, immediately flush your eyes with lukewarm water. Next, book an emergency eye care appointment with us to determine steps for treatment.
Book an appointment
Beyond Vision provides quality emergency eye care to Edmontonians with five locations. Book an appointment immediately with us if you experience an eye injury or sudden vision change.