What is a Diabetic Eye Exam?
Diabetes is a chronic long-lasting health condition where your body either doesn't make enough insulin or can't use it as well as it should, which leads to elevated levels of glucose (sugar) in the blood. Chronically elevated blood sugar levels can increase your risk for a variety of eye problems including blurry vision, cataracts, glaucoma, and diabetic retinopathy.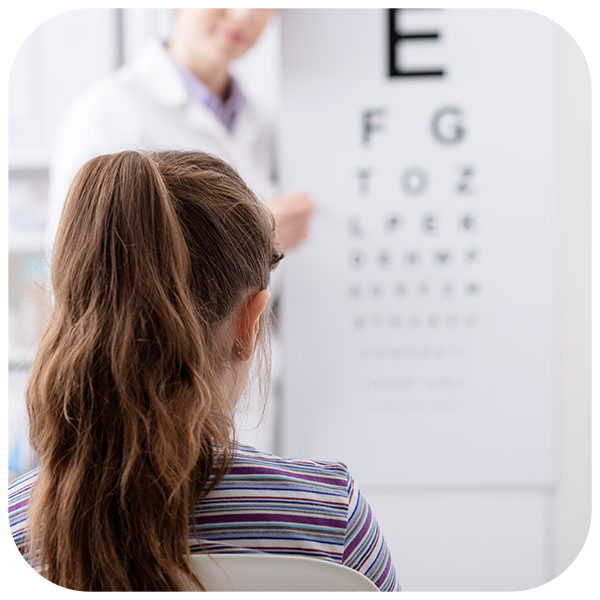 When to book a diabetic eye exam?
Regular diabetic eye exams are important for anyone with diabetes as they allow your ophthalmologist to look for changes in the blood vessels of the retina. Changes may indicate diabetic retinopathy, the most common cause of vision loss among people with diabetes.
Diabetic retinopathy develops when blood vessels in the eye are exposed to high blood glucose levels for a prolonged period of time, which weakens the walls of the blood vessels in the eyes.
Diabetic retinopathy can lead to changes in vision, such as:
Seeing dark or floating spots
Having blurry vision
Having trouble seeing well at night
Blindness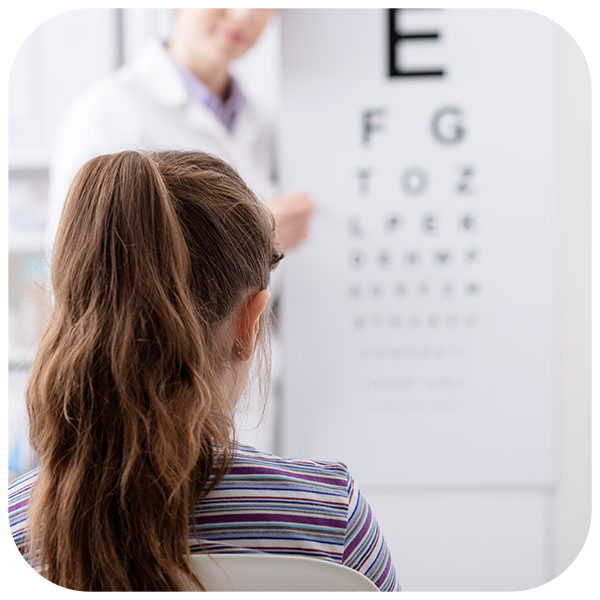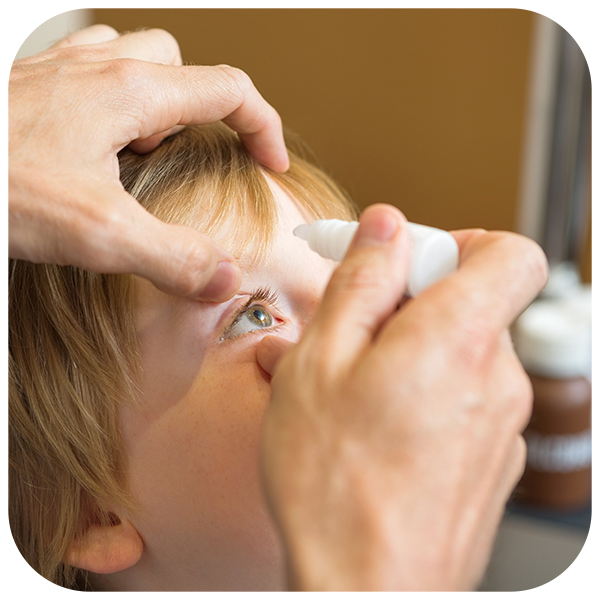 What Happens During a Diabetic Eye Exam?
Your ophthalmologist will ask you about your medical and vision history
Next, you will read an eye chart
The doctor will then examine the retina in the back of your eye using an instrument called an ophthalmoscope
Often, your doctor will administer drops to dilate your pupils and use a special light called a slit lamp to view the retina
Your doctor may conduct a fluorescein angiography test, which is used to reveal changes in the structure and function of the retinal blood vessels
For the test, your doctor will inject a fluorescent yellow dye into one of your veins and photograph your retina as the dye outlines the blood vessels. The images can pinpoint blood vessels that are closed, broken, or leaking.
FAQ
Why are eye exams important for patients with diabetes?
Yearly diabetic eye exams are important to help find diabetic retinopathy early, as you may not notice a change in your vision until diabetic retinopathy is advanced. Diabetic retinopathy can get worse if left undetected and untreated. Diabetic eye exams also help detect other eye diseases including diabetic macular edema, cataracts, and glaucoma.
How is diabetic retinopathy treated?
Treatment depends largely on the type of diabetic retinopathy you have and how severe it is. People with early stages of diabetic retinopathy might not need treatment right away. The doctor will monitor your eyesight and may offer suggestions on how to improve your diabetes management. When diabetic retinopathy is mild or moderate, good blood sugar control can usually slow the progression. If you have advanced diabetic retinopathy and need treatment, you'll be referred to an ophthalmologist.
How often is an eye exam recommended?
If your vision is doing well, it is recommended that you get an eye exam once a year, unless otherwise directed by your ophthalmologist or optometrist. However, you should book an eye exam immediately if your vision suddenly changes.
How long is a diabetic eye exam?
A diabetic eye exam will take anywhere from 30 minutes to two hours depending on what tests your doctor performs and your eyecare needs.
Is the diabetes eye exam covered in Alberta?
Yes, diabetes eye exams in Edmonton are covered under Alberta Health Care.
Book a deiabetic eye exam
Book your diabetic eye exam today at Beyond Vision. We have five Edmonton locations to give you quality service close to home. Use our convenient online booking tool to book your eye exam today!