Contact Lens Fittings in Edmonton
At Beyond Vision, you don't have to sacrifice style for comfort. When it comes to your vision, we want you to be happy with your treatment. If glasses aren't the right fit for you, we'll help you find the right contacts for your eyes.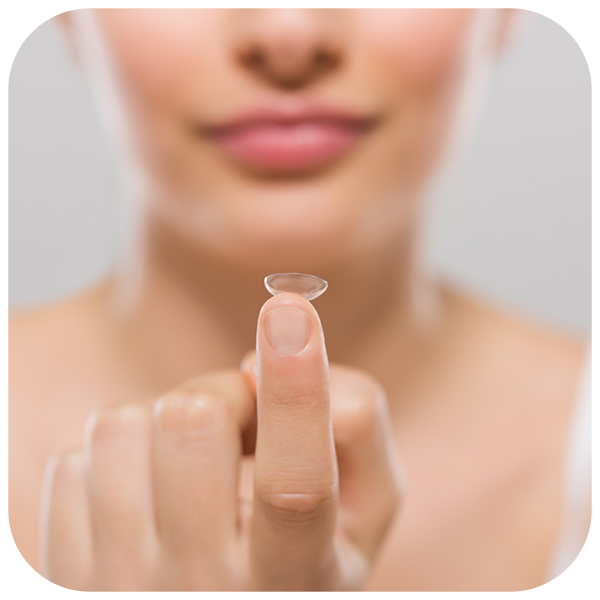 Finding the right contact lens
There are an array of contact lenses available in different shapes, sizes, and styles. Making the switch from glasses to contact lenses can feel overwhelming, which is why the expert team at Beyond Vision is here to help.
Schedule a contact lens fitting at one of Beyond Vision's five Edmonton locations to find the best lenses for your lifestyle. A contact lens fitting starts with a contact lens exam. We'll ask you questions about your medical history, which helps us narrow down which contacts are right for you, and conduct a comprehensive eye exam to check your overall eye health. We also determine your contact lens prescription, which is different from your standard glasses prescription.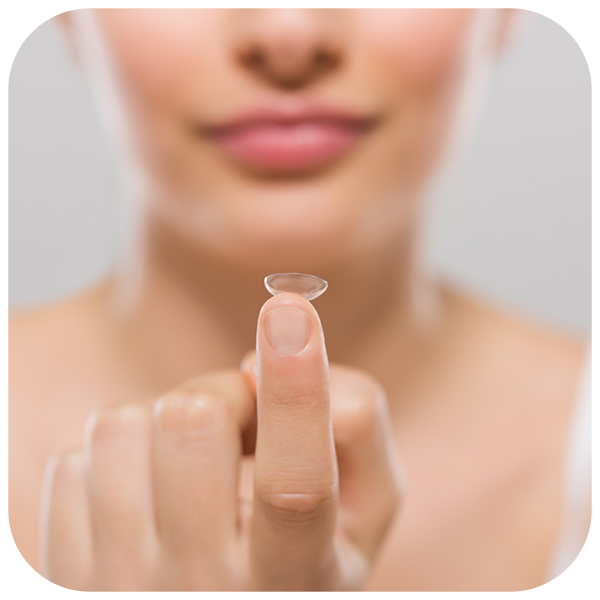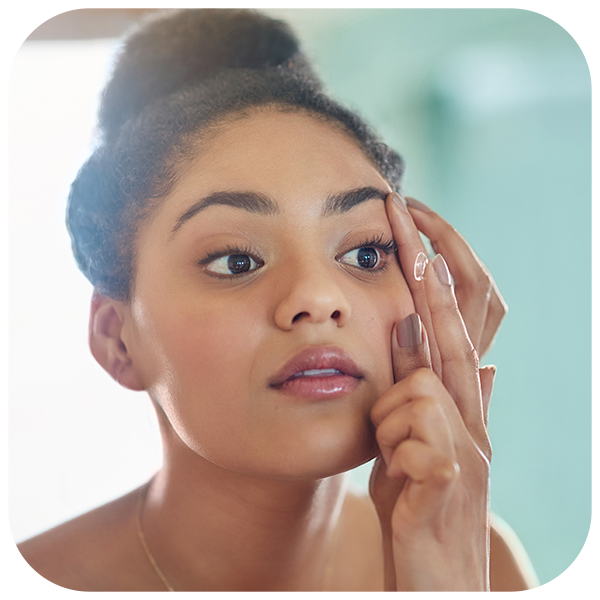 Determine which contact lenses are the right fit for you
We'll measure your corneal topography, or curvature of your eyes. This allows us to identify any irregularities and select the ideal contact lens. We'll also take a measurement of your pupil and iris. Finally, your doctor will make sure that your eyes make enough tears to keep your contacts moist. This is important as a shortage of fluid can lead to irritation, itchiness, and redness.
You'll be given a pair of contacts to try out to see if they work with your lifestyle. If they don't suit your needs, we'll work with you to find a different pair of contact lenses that work better for you.
Contact Lens Care and FAQ
How often should you change your contact lenses?
Daily disposable lenses should be discarded after a single use and disposable lenses can be discarded every two weeks. Frequent replacement lenses are discarded monthly or quarterly. Traditional or reusable contact lenses are discarded every six months or longer depending on the lens.
How do you clean and care for contact lenses?
Your doctor will go over the proper contact lens care with you at your fitting appointment, but here are the basics if you need a refresher.
When caring for contacts, make sure you:
Thoroughly wash your hands before inserting or removing contact lenses
Store your contact lenses in contact lens solution
Replace your contact lens solution every night
Replace your contact lens case at least every 3 months (or immediately if you have any kind of infection)
Never wear your contact lenses if you have an eye infection or injury
Can I switch between contact lenses and glasses?
Yes, it is recommended that you switch between wearing contact lenses and glasses to give your eyes a break. It is important that you clean and store your contact lenses properly for when you decide to put them back in.
Will my contact lenses prescription be different from my glasses prescription?
Yes, the fitting method is different for glasses and contact lenses. For contact lenses, the specific measurements of your eyes need to be known. This is what determines the diameter and curvature of the lenses. Your eyeglasses prescription takes into account the distance between your eyes and the corrective lenses. This distance is not the same for contact lenses, so the prescriptions will vary.
Book a contact lens fittings appointment
Head to Beyond Vision in Edmonton for your contact lens fitting. Book your appointment online using our easy appointment scheduler.