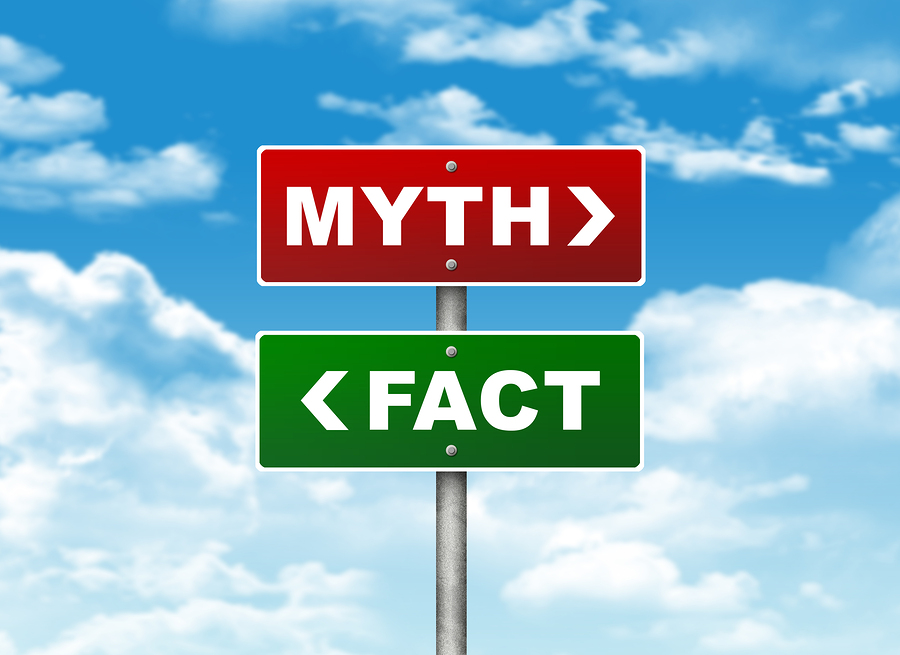 Next month is Children's Vision Month and what better way to get a head start on raising awareness for children's vision than by debunking popular myths about our eyes that we all heard while growing up? Take a look at the list we have compiled and don't feel bad if you are guilty of passing some of these myths on to your little ones because we're here to set the record straight!
MYTH 1: Squinting your eyes will damage your eyesight
FACT: Squinting your eyes does not damage your vision.We squint because it helps us focus our vision by decreasing how much light is entering the eye. That being said, if you are squinting more than usual or if you feel like you always need to squint to see better, that's an indication that you need to see an optometrist. If headaches are also a regular occurrence along with the need to squint, then you definitely need to see an optometrist to see if you need prescription glasses and to rule out any other health conditions. 
MYTH 2: Infants don't need eye exams
FACT: infants should have their first comprehensive eye exam at 6 months of age.
Most people think is that the vision screening done by their family doctor is enough however, vision screenings do not detect eye conditions that can impact your child's vision and health. According to the American Optometric Association (AOA), infants should have their first comprehensive eye exam at 6 months of age. Children that don't see well., don't learn well so children should have additional eye exams at age 3, and right before they enter school at age 5 or 6. Remember, Alberta's Eye See Eye Learn initiative provides free glasses to kindergarten aged children that need a  prescription pair of glasses.
MYTH 3: Eat carrots for better vision
FACT: Vitamin A will help improve your vision and carrots contain a small amount.
Vitamin A can also be found in other foods such as cheese and milk so there are other ways to add Vitamin A into your diet. Vitamin A helps protect the surface of the eye and also helps decrease the risk of macular degeneration, a leading cause of vision loss for adults over 65.
MYTH 4: If your vision is good, you do not need to see an optometrist
FACT: Your eye health is an indicator of your overall health and therefore your eyes should be examined annually. In addition to checking your prescription or glasses, an optometrist will examine your eyes for eye conditions or diseases and the state of your eyes will also reveal health issues such as diabetes and high blood pressure.
Myth 5: Reading in dim light will damage your eyes
FACT: Reading in dim light can cause eye strain but does harm the eyes.Eye strain can cause dry, itchy eyes as well as headaches so it's best to try to avoid reading in dim light because you will avoid the discomfort of eye strain.
Have any more myths about the eyes that you want to share with us? Comment below! Thanks for reading and thanks for letting Beyond Vision Edmonton Optometrists be a part of your health! 
PS. Have you heard about our back to school contest? Come in to any one of our 3 locations by this Saturday and you could be a lucky winner of 1 of our Back to School prize packages. Good Luck to everyone!