When you come into Beyond Vision for a pair of glasses, we want to help you find a pair that reflects your personality and your lifestyle. So, we went ahead and came up with a Fall 2015 Eyewear Trend Guide to help you choose your next new pair of glasses that reflects just that. But because at Beyond Vision we put people first, our Fall Trend Eyewear Guide comes with a little twist. Instead of focusing on the glasses, we focused on what your glasses say about you! 
How to use this guide:
1)   Choose a personality profile that best describes you
2)    See the glasses we recommend for you this fall!
3) Share it with your friends if you think they will enjoy it
Eternally Classic 
One thing's for sure, you are always in style because the sophisticated, classic look never goes out of style. You prefer to have your wardrobe made up by basic tailored looks in neutral shades of black, white and grey. Sometimes, when you are feeling a little crazy, you add a pop of red. Your commitment to the basics creates simplicity in your life when getting dressed in the morning (you're a less is more type of person) and an added bonus of your commitment to the basics is that your outfits transition seamlessly from day to night with the addition of an accessory. You see yourself a traditionalist, we see you as a preserver of all that is good and classic.
Style Icons: Jackie O. and George Clooney
Our fall 2015 Pick for You: 
Rayban Clubmaster
Urban Cool
 Your style represents your attitude and individuality. That means you're not afraid of a little attention and your wardrobe is as eclectic as you are. It includes trendy pieces that you picked up from your travels and might even include some hard-to-find vintage essentials. You enjoy all things fashion you continually push the envelope of style by staying on top of the latest and greatest in fashion. You're the go-to for fashion advice for your friends and you often use your lunch break to pop into one of your favorite stores to shop the newest collections. You see life as a colourful adventure and we want to join you on it! 
Style Icons: Taylor Swift and Bradley Cooper
 Our fall 2015 Pick for You:
Kate Spade Lucy Anne and Shira Sunglasses
Modern Edge
You are intelligent and organized. Your bold, thick framed glasses with sharp angles reflect that perfectly. Your bold frame represents your confidence and desire to be seen and heard. Your house may look like an editorial shot from a minimalist home decor magazine. Both at home and with friends, you take charge of organizing the events because you're just the best at it. When you want to let loose, you might pick a brighter colour frame to paint the town red in. The way you see it, the future is now. Wherever you are going, we know you'll get there. We just want to be on your team when you do!
 Style Icons: Madonna and Brad Pitt
Our fall 2015 Pick for You: 
Gucci GG1070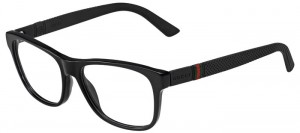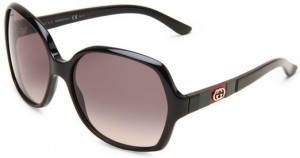 We hope you had some fun while reading our Fall Eyewear Trend Guide! As always, contact us if you have any questions or click here to book you next appointment!