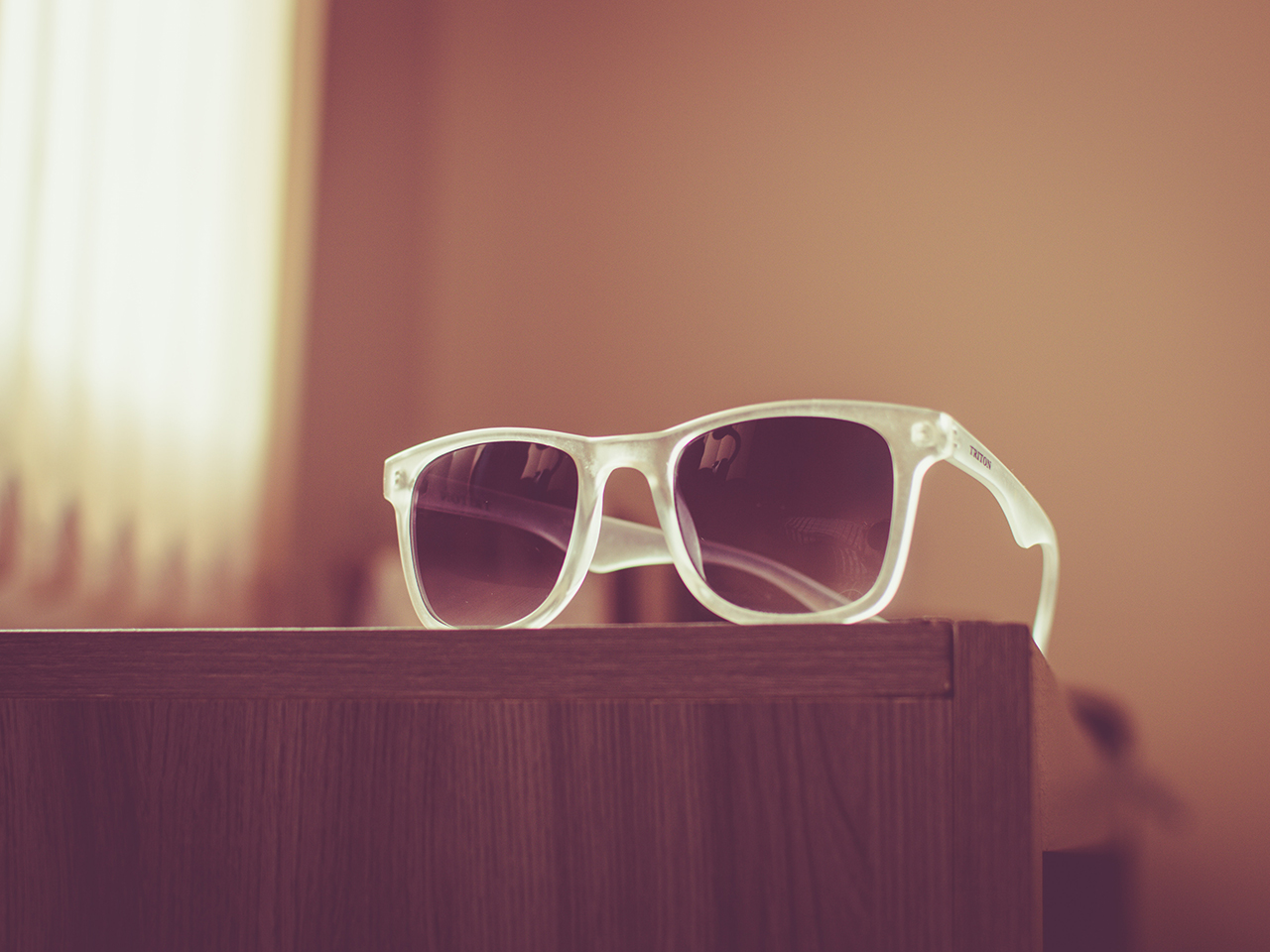 Transitions ® lenses are adaptive lenses that make automatic adjustments from clear to dark, depending on the amount of UV light present. Available for single, bifocal and progressive vision prescriptions, Transitions ® lenses can fit your lifestyle and your unique vision needs.
How do Transitions ® lenses work?
The unique lens technology senses the amount of UV light present, then adjusts to the perfect level of sun protection for your eyes. Rest assured, the lenses will remain fully clear when indoors, even in a brightly lit room. As soon as the lenses are UV activated, Transitions ® will fully block 100% of UVA and UVB rays, protecting your eyes from harm. At night, your Transitions ® lenses will remain clear. [Book with our experts] at Beyond Vision and learn how Transitions ® can work for you.
Are Transitions ® lenses available for kids?
Did you know that children's eyes are more likely to receive exposure to UV rays than adults? Keep your active kids' eyes protected during all of their outdoor activities, whether it's soccer practice or a day at the beach. Transitions ® lenses are available in a variety of styles for both boys and girls, specially designed to fit smaller faces. [Book a children's eye exam] at Beyond Vision today and browse our range of Transitions ® lenses.
Are Transitions ® lenses available in different frame styles?
Transitions lenses are available in a number of different frame styles, each suited to your life and style needs. The lenses themselves also come in brown or grey tints, depending which you prefer.
Are Transitions ® lenses right for me?
You should consider Transitions ® lenses if:
You are looking for a convenient solution to your vision needs. Prescription glasses and sunglasses can be a costly purchase – having two in one can save money and time spent looking for your glasses or sunglasses.
You spend a lot of time outside. UV damage is a painless but serious consequence of spending time in the sun without adequate protection. With Transitions ® lenses, you'll find comfort knowing your eyes are protected.
Users have reported that colours appear brighter and more vivid, as Transitions ® lenses filter just the right amount of UV rays while delivering a high quality visual experience.
You are concerned about reducing squinting, eye strain, and wrinkles around your eyes. The less time you spend squinting, the less wrinkles you are likely to have.
If you are interested in Transitions lenses, our expert team at Beyond Vision would be happy to help. Book your appointment today.