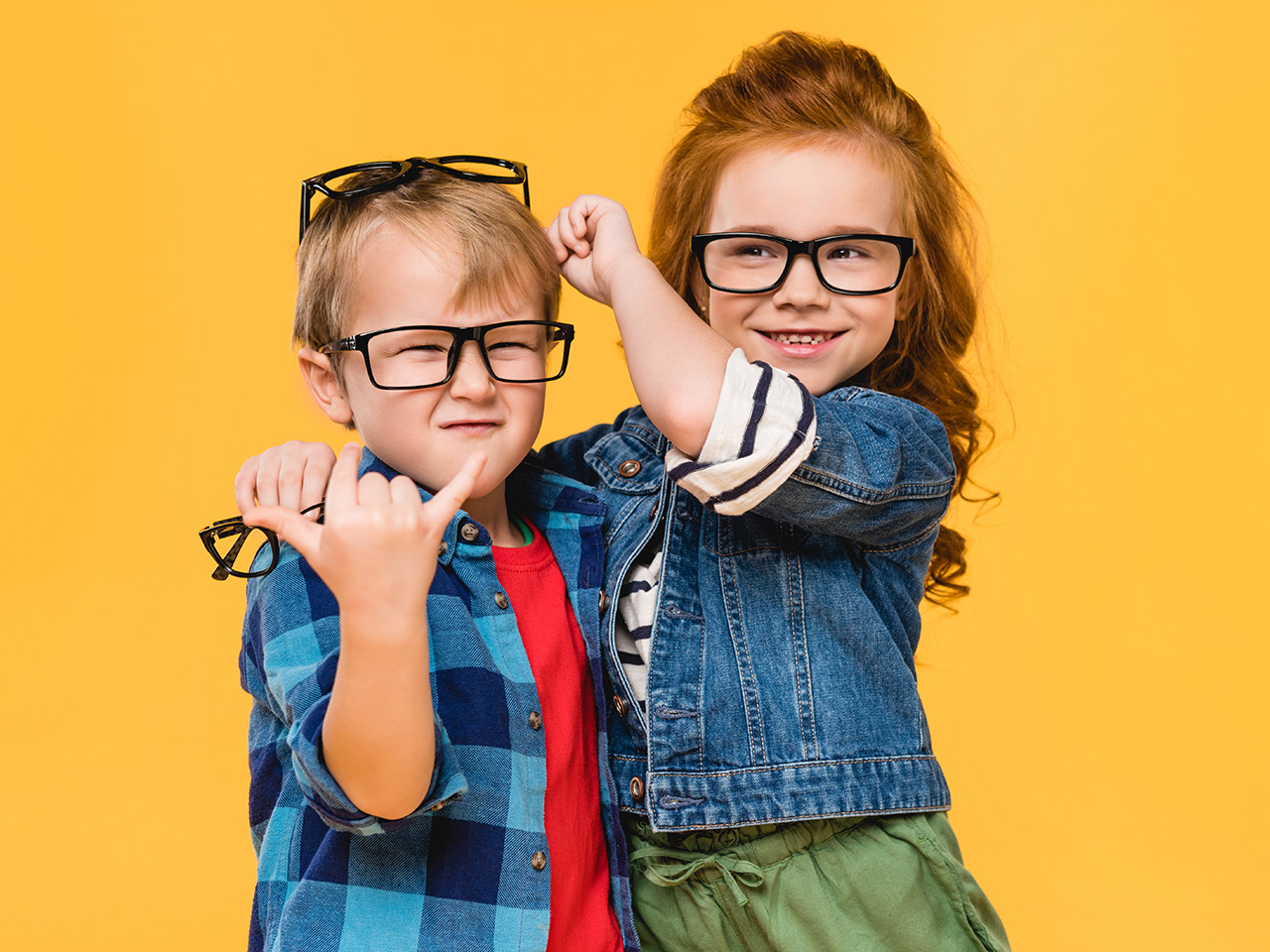 It's back to school season in Edmonton! At Beyond Vision, we can take care of all your family's vision care needs. From August 15th to September 15th, receive two pairs of glasses for only $199, plus get 40% off on all frames with the purchase of prescription lenses.
Why is vision care crucial to a child's learning process? More than 80% of a child's learning is visual. Reading, writing, seeing the board or looking at a computer or tablet screen may be hard for your child if he or she is experiencing vision problems. Sometimes, a child may not know what it's like to have "normal" vision, and therefore may not readily communicate that he or she is experiencing difficulty.
My child can see the whiteboard – is he or she okay without an eye exam? Not necessarily – children may still experience issues with up-close tasks like reading, printing, or visually-based learning games. It is always important to have your child's vision tested yearly, and our back to school promotion is the perfect opportunity to do it. My child is experiencing difficulties learning new tasks. Could this be vision-related? It's possible. Because so much of a child's early learning is visual, he or she could be unable to read and comprehend concepts, may be experiencing visual strain, and could be falling behind. A comprehensive eye exam can help diagnose or rule out any vision problems related to a child's learning.
What symptoms may indicate poor eyesight in a child?
Symptoms can range from:
Headaches and eye strains
Squinting or closing one eye while reading
Poor concentration
Losing one's place when reading
Poor reading
Poor handwriting
Omitting short words or malforming letters when writing
Decreased energy
Our optometrists and expert team at Beyond Vision specializes in children's vision health. If you are concerned about your child's vision or if your child is due for an eye exam, book today using our easy online system.
Visit us between August 15th and September 15th to take advantage of our amazing back to school sale. Save hundreds on your family's eyewear and ensure everyone is healthy and happy for the upcoming school year.