While you take in the last few weeks of summer, make sure you add eye exams and new glasses to your back to school lists. Beyond Vision's Back To School sale is on NOW until Sept. 15. Get two pairs for only $199, plus get 25% off all frames with the purchase of prescription lenses.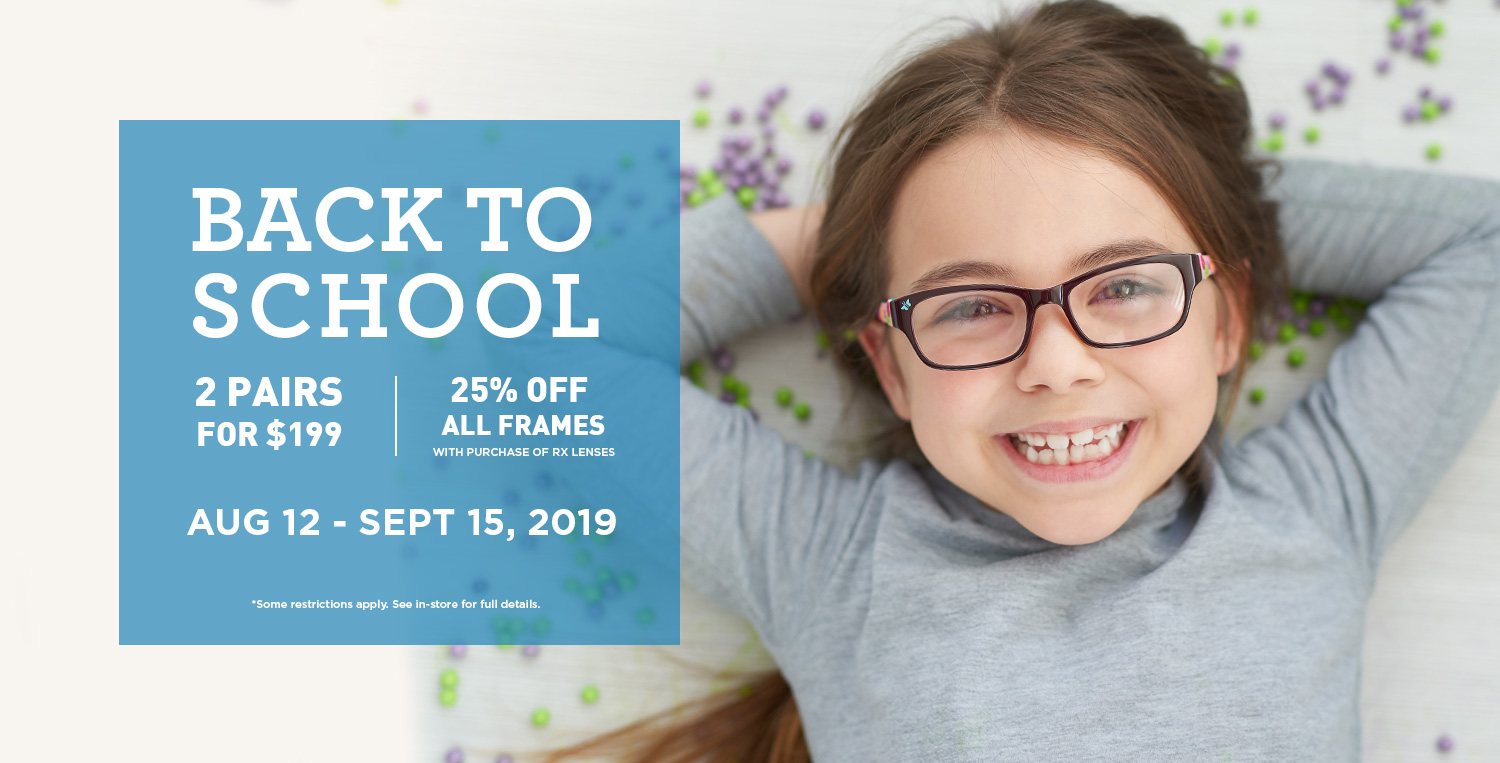 Why is it so important for children to get regular eye exams?
80% of a child's learning is visual. If they are experiencing changes to their vision or their current prescription is no longer accurate, they may start to fall behind in school. If you notice any of the following:
– Increased irritability
– Headaches
– Squinting
– Covering one eye
– Difficulty concentrating
– Frequently rubbing their eyes
Your child may need glasses or a prescription update. Eye exams for children are covered by Alberta Health Care and our optometrists are happy to see your whole family in our Millwoods, Terwillegar, Leduc, Oxford Park Landing and Grange locations.
Regular eye exams will help your children's learning stay on track and as an added bonus, we have an amazing selection of kids' glasses with brands like Ray-Ban, Lacoste, and we even carry flexible frames and scratch-resistant lenses.
Book your family's appointment online today
.
Some restrictions for the sale may apply – see in store for details.