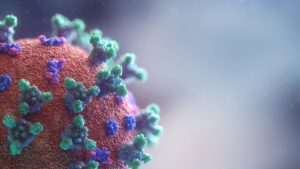 With information around the COVID-19 pandemic progressing at an hour by hour rate, it's important to stay informed with good eye health practices. We'll answer some your the most frequently asked questions about Coronavirus and eye health.
Is it safe to wear contact lenses?
Lyndon Jones, director of the Centre for Ocular Research & Education (CORE) at the University of Waterloo (Canada); Philip Morgan, director of Eurolens Research at The University of Manchester (United Kingdom); and Jason Nichols, Associate Vice President Research and Professor at the University of Alabama at Birmingham School of Optometry (United States) and editor in chief of Contact Lens Spectrum are advising eye care professionals and consumers to heed sound, evidence-based practices.
Contact Lens Wear is Safe. Despite myths and misinformation that have arisen over the past 48 hours, contact lens wear remains a safe and highly effective form of vision correction for millions of people worldwide.
Proper Hand Washing is Essential. When using contact lenses or spectacles, careful and thorough hand washing with soap and water followed by hand drying with unused paper towels is paramount. For contact lens wearers, this should occur before every insertion and removal.
Disinfect Contact Lenses. Contact lens wearers should either dispose of their daily disposable lenses each evening, or regularly disinfect their monthly and two-week lenses according to manufacturer and eye care professional instructions.
Disinfect Spectacles and Glasses. Some viruses such as COVID-19 can remain on hard surfaces for hours to days, which can be transferred to spectacles wearers' fingers and faces. This especially holds true for presbyopes (people generally over the age of 40). Most presbyopes require reading glasses and they may be putting them on and off their face multiple times a day. This age group appears to be among the more vulnerable population for developing COVID-19, as compared with contact lens wearers, who are typically younger.
Discontinue Lens Wear Only if Sick. Ceasing contact lens wear when sick is advised, consistent with guidance for other types of illness.
Do glasses protect you from Coronavirus?
The answer is a bit complicated.
"We have no studies that people who wear glasses are less at risk," but it's one less opportunity for contact, says Robyn Gershon, an epidemiology professor at New York University's School of Global Public Health, tells The Post.. "Glasses don't protect above and below [your eyes] — but it's something."
The other thing to consider is how often you put on and remove your glasses. You should be sanitizing both your hands and your glasses every time.
If I have an eye-related emergency, do I need to go to the ER?
No, not necessarily. If it occurs during our opening hours, your Beyond Vision optometrist is well-equipped to assist you and together we can help prevent unnecessary strain on the ER departments.
Albertans are covered by Alberta Health for medically necessary and urgent care visits to their optometrist.
Optometrists have the proper knowledge, tools and equipment necessary to diagnose, treat, prescribe medications, and refer to a specialist, if needed.
Your Beyond Vision optometrist works with other health care providers to ensure you have the best care possible. What's covered:
• Dry Eye
• Eye infections
• Eye injuries
• Foreign objects in the eyes
• Sudden changes in vision
• Monitoring for diabetes issues, glaucoma and retinal disease
• Post-operative care for cataract patients.
Any other questions? Please feel free to
give us a call
. We're here to help.