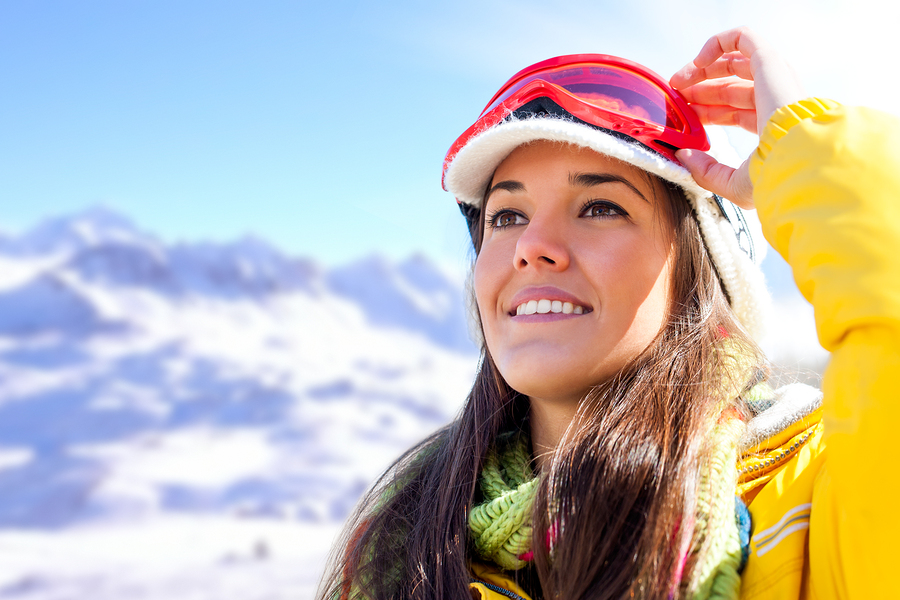 Winter is here to stay for another few months so we compiled a list of quick tips for you to keep good care of your eyes during the season.
UV Protection:
Most people think sunglasses are only needed in the summer however sunglasses are an investment you made to protect your eyes year round, especially in Edmonton. In the winter, snow and ice reflect the UV rays and increase your eyes exposure to harmful rays that can damage your cornea.
Stay Hydrated:
Experiencing dry eyes in the winter is a common occurrence. This is a result of lower humidity in the winter months, spending time outdoors in windy winter days and spending long hours indoors with the higher heat all contributing to dry eyes. Staying hydrated by drinking more water and having a humidifier in your home or office will help keep your eyes moisturized during winter. 
Ski Goggles:
Being active during the winter is great. Being active and protected is even better. Whether you are enjoying skiing, snowboarding, figure skating or other winter activities, snow and debris can enter the eye at any time. Being proactive about your health by wearing sportswear for eye protection is important. For instance, if you are skiing, make sure you get a pair of ski goggles and make sure they are UV protected.
From all of us at Beyond Vision Edmonton, we hope you enjoy the rest of winter and have a very merry holiday season. Have a question or want to book an appointment? Contact us today. We would love to hear from you! 
Suggested post: Are You Protecting Your Eyes from the Sun?