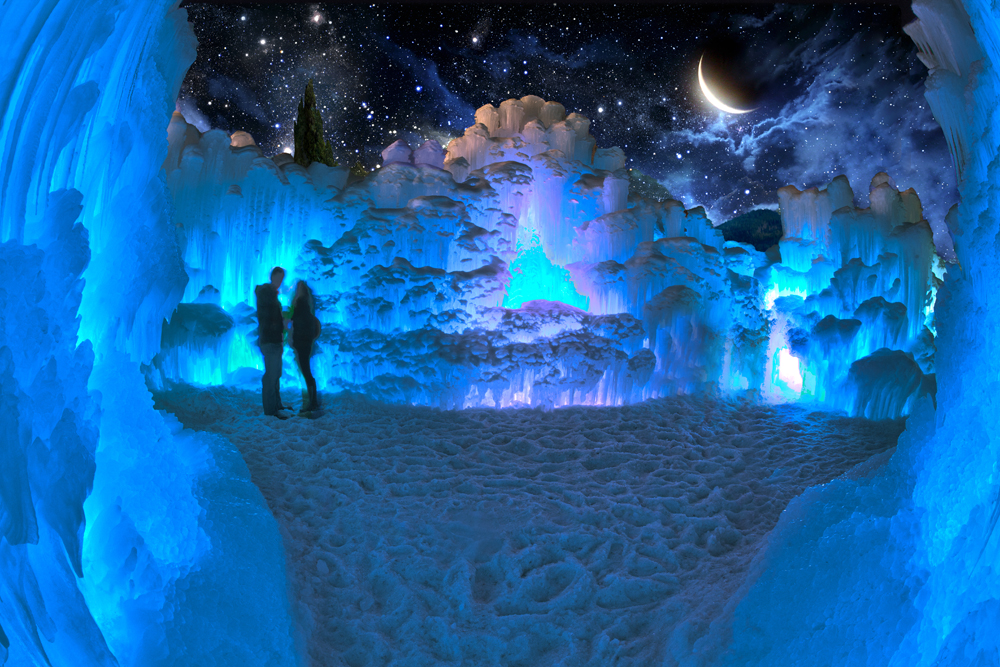 Welcome back to another year! We hope your year is off to a fantastic start.  Whether you're headed back to work or school this week, it can be hard to regain focus and follow through with everything that's on your plate at the beginning of the year. In order to get your focus back, we suggest going outside. Why? Because nature is a mood booster. And after all the Christmas parties and family events in December, we could all use some activity!
Need more reasons to get outside? Going outdoors, even in cold, improves memory and attention. Studies find that getting in touch with nature and actively walking helps reduce mental fatigue and improves creativity so do yourself a favor and get outdoors this month. Even better in sunny Edmonton, because you get the added benefits of Vitamin D, which is known to help build muscle and bone mass and prevent autoimmune conditions.
Without further ado, check out our top picks for must SEE January & February events in Edmonton:
Deep Freeze Byzantine Festival: Known as the festival where art meets winter. This festival, that takes place January 9 and 10th, truly has something for everybody. Whether it be the art gallery, the artisan market, street hockey tournament or the deep freezer races (yes, you read that right), you'll be sure to discover something new and different.
Ice Castle at Hawrelak Park: Waterfall, glaciers, and caves are what you will get to explore when you visit this acre-sized ice castle. This event has been selling out almost every evening so you'll want to get your tickets earlier than later. Luckily, the ice castles will be in Edmonton until March 2016 so you should be able to find some time before then. 
Ice on Whyte: This annual Edmonton festival that takes place on January 21-24 & January 28 – 31st in Old Strathcona  is known for having free hot beverages, live music, a giant slide and even magic shows! For a list of events, click here.
Winter Walk Day: Every year over 100 000 Albertan's take part in Winter Walk Day organized by Step Up Alberta. Armed with the mission to strengthen communities and embrace winter, the organizers encourage every Albertan to get a few friends together and go for a walk on February 3rd, 2016. If you participate this year, don't forget to share your experience by using the hashtag #WinterWalkDay online!
Silver Skate Festival: This 10-day winter festival runs from February 12-21st, 2016 in Edmonton's picturesque river valley. This festival that incorporates skating, art and culture also happens to be the longest running winter festival in Edmonton. Last year, 85, 000 Edmontonians took part in the fun so this is surely one to put on your list!   
We hope you're inspired to resist hibernating during winter and we wish you success and joy for all of 2016.
By the way, have you booked your appointment for 2016? Click here and do so today, we look forward to seeing you! 
Like what you read? You might like: How to Protect Your Eyes in Winter
Image via: icecastles.com