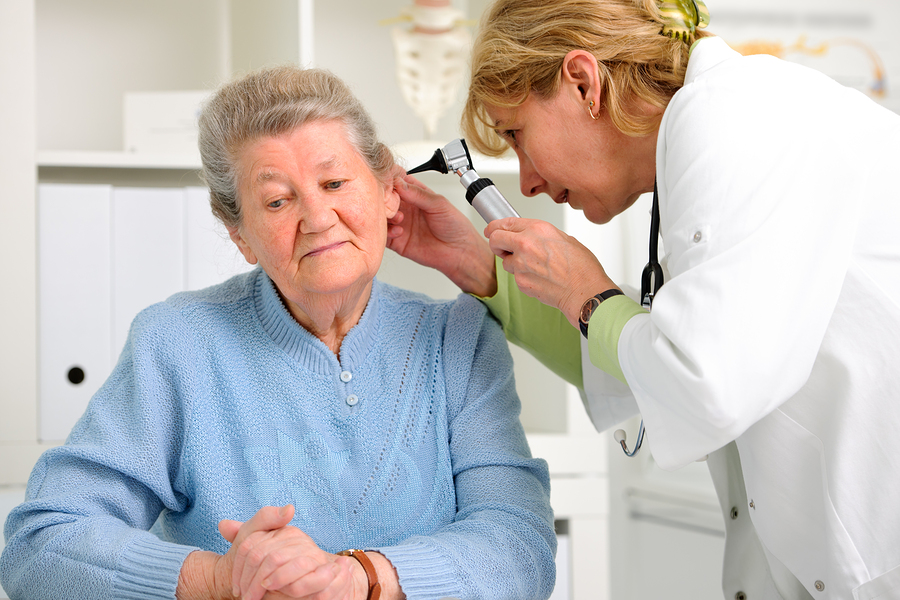 Beyond Vision, Mill Woods location, is now offering in-house complimentary hearing exams by a registered hearing aid practitioner, for adults 55 years and older.
 In addition, Beyond Vision will now be carrying high-quality hearing aids for purchase. Beyond Vision hopes that the addition of the hearing test service will help the thousands of those that are living with hearing loss but don't know what to do about it.
"Since the beginning, we made it our goal to offer more convenience and accessibility for our patients and we hope by adding this additional service, more adults and seniors are encouraged to address their hearing loss issues and we hope our customers see Beyond Vision's commitment to their overall health and quality of life". – Dr. Suraj Sharma, Owner Beyond Vision
Frequently Asked Questions:
Why hearing tests? Because the function of the eyes and the ears is to help you communicate and that has a lot to do with your quality of life. Many don't realize there could be a problem with either or both their vision and hearing as the symptoms are easy to ignore for both, until it's too late. Hearing loss accompanied with vision impairment (typically associated with ageing) can negatively impacts an individual's ability to communicate with loved ones and can compromise their level of independence and in some cases, their self-esteem, if not given proper attention and care.
Who is conducting the hearing test? Beyond Vision has teamed up with Melody Audiology and Hearing Clinic, an Edmonton based,  full-service hearing clinic that shares Beyond Vision's desire to offer customer service beyond expectation. Registered hearing aid practitioner, Masuma Manji will be conducting the hearing tests at the Mill Woods clinic as of September 2015.
Facts & Figures about hearing loss via Canadian Hearing Society:
·        Hearing loss is the third most prevalent chronic condition in older adults and the most widespread disability. Its prevalence rises with age – 46% of people aged 45 to 87 have hearing loss.
·         Nearly 1 out of every 4 adult Canadians reports having some hearing loss, although closer to 10% of people actually identify themselves as culturally Deaf, oral deaf, deafened, or hard of hearing
·        Canadians who identify themselves as culturally deaf comprise more than 350,000 people across Canada.
Are you interested in booking a hearing test at the Beyond Vision Mill Woods location? Click here to book your appointment or call us at 780-450-6700