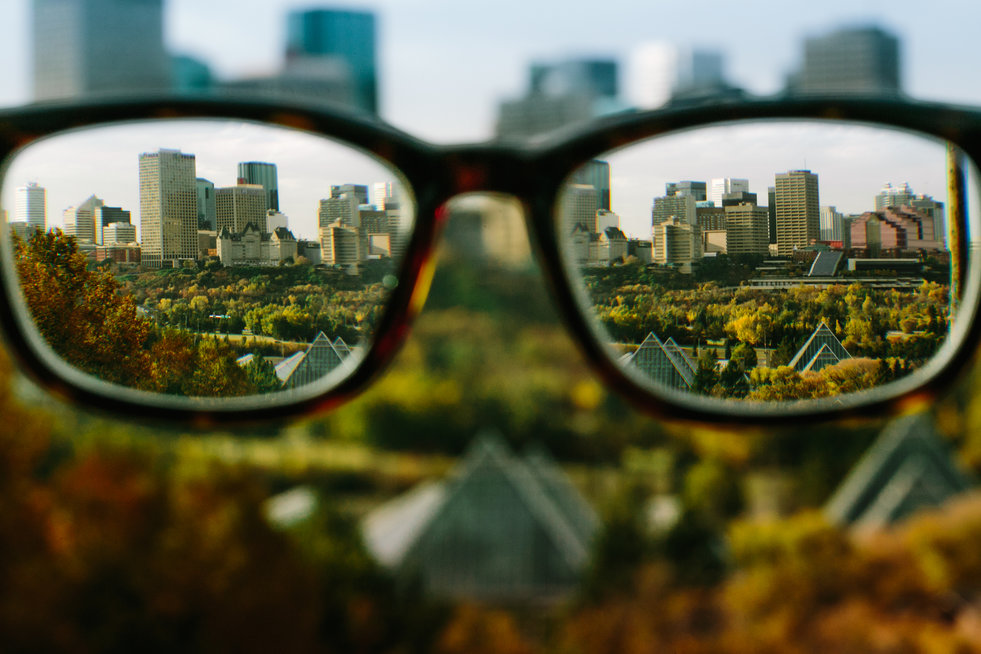 Your vision is everything but not just in the literal sense. We like to think that a person's vision for their life is equally as important to their eyesight. Why? Because everything starts with a vision. Whether we're talking about your physical, spiritual or mental health, or whether it's your relationship or career and business goals, having a positive outlook is really the first step in being able to handle whatever life throws at you in any of those categories of life.
With that said, we invite you to read some quotes about vision that we like to turn to for some inspiration every now and then. We hope it inspires positive action in your daily life and keeps you on track to reach the dreams that you have for yourself!
1. "The only thing worse than being blind is having sight but no vision" – Hellen Keller
2. "In order to carry a positive action we must develop here a positive vision" – Dalai Lama
3. "Vision without action is merely a dream. Action without vision just passes the time. Vision with action can change the world" – Joel Barker
4. "Failed plans should not be interpreted as a failed vision. Visions don't change, they are only refined. Plans rarely stay the same, and are scrapped or adjusted as needed. Be stubborn about the vision, but flexible with your plan" – John C. Maxwell
5. "Dissatisfaction and discouragement are not caused by the absence of things but the absence of vision" – Anonymous
6."Life is one big road with lots of signs. So when you riding through the ruts, don't complicate your mind. Flee from hate, mischief and jealousy. Don't bury your thoughts, put your vision to reality. Wake Up and Live! " – Bob Marley
7. "If art is to nourish the roots of our culture, society must set the artist free to follow his vision wherever it takes        him" – John F. Kennedy
8. "Good business leaders create a vision, articulate the vision, passionately own the vision, and relentlessly drive it to completion" – Jack Welch
9. "Don't underestimate the power of your vision to change the world. Whether that world is your office, your community, an industry or a global movement, you need to have a core belief that what you contribute can fundamentally change the paradigm or way of thinking about problems" – Leroy Hood
10. "Dream lofty dreams, and as you dream, so shall you become. Your Vision is the promise of what you shall one day be. Your Ideal is the prophecy of what you shall at last unveil." James Allen
11."The future belongs to those who see possibilities before they become obvious." –  John Scully
12. "The very essence of leadership is [that] you have a vision. It's got to be a vision you articulate clearly and forcefully on every occasion. You can't blow an uncertain trumpet." – Theodore Hesburgh
13. "To grasp and hold a vision, that is the very essence of successful leadership—not only on the movie set where I learned it, but everywhere"-  Ronald Reagan
14. "You've got to think about big things while you're doing small things, so that all the small things go in the right direction."-  Alvin Toffler
15. "The only way to predict the future is to have the power to shape it." – Eric Hofer
16. "Vision is not enough. It must be combined with venture. It is not enough to stare up the steps, we must step up the stairs."- Vaclav Have
17. "Big thinking precedes great achievement." – Wilferd Peterson
18. "Create the highest, grandest vision possible for your life, because you become what you believe" – Oprah Winfrey
19. "A vision is not just a picture of what could be, it is an appeal to our better selves, a call to become something more" – Rosabeth Moss Kanter
Keep up being the visionary of your own life and let us know if you need help with keeping your eyesight healthy and clear!