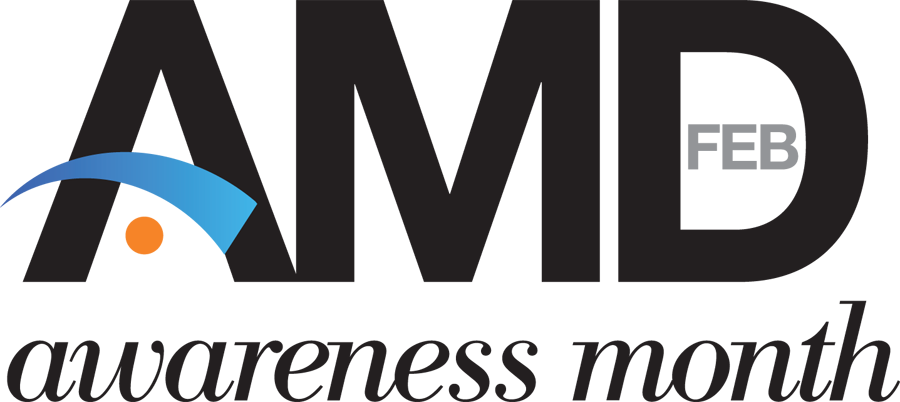 What is age related macular degeneration?
Age related macular degeneration (AMD) is one of the most common causes of vision problems after the age of 60 years of age and is the number 1 cause of blindness in Canada. AMD occurs when the macula, the central part of the retina that is responsible for direct vision necessary for reading, recognizing faces, driving, and looking at detail, deteriorates.  AMD causes the centre of your vision to blur while the side or peripheral vision remains unaffected.
There are two types of age related macular degeneration:
Dry AMD:
●    Most common form of the disease
●    Macula deteriorates
●    Causes a blurred central vision or blind spots
●    Can progress to wet AMD at any time
Wet AMD:
●    Abnormal blood vessels grow under the retina and leak fluid and blood into the macula
●    Visual distortions occur (straight lines appear wavy, street signs look lopsided)
●    Symptoms usually appear and progress rapidly
Source: Friends for Sight
How can you prevent AMD?
Sun protection:
●    Ensure you are wearing UV protected sunglasses 
●    Moderating your exposure to UV exposure
Nutrition:
Green leafy vegetables, fish and whole grains. A diet full of omega 3 fatty acids, Vitamin A and anti-oxidants.
Have questions for us? Contact us today or book your next appointment at one of our three clinics, here.