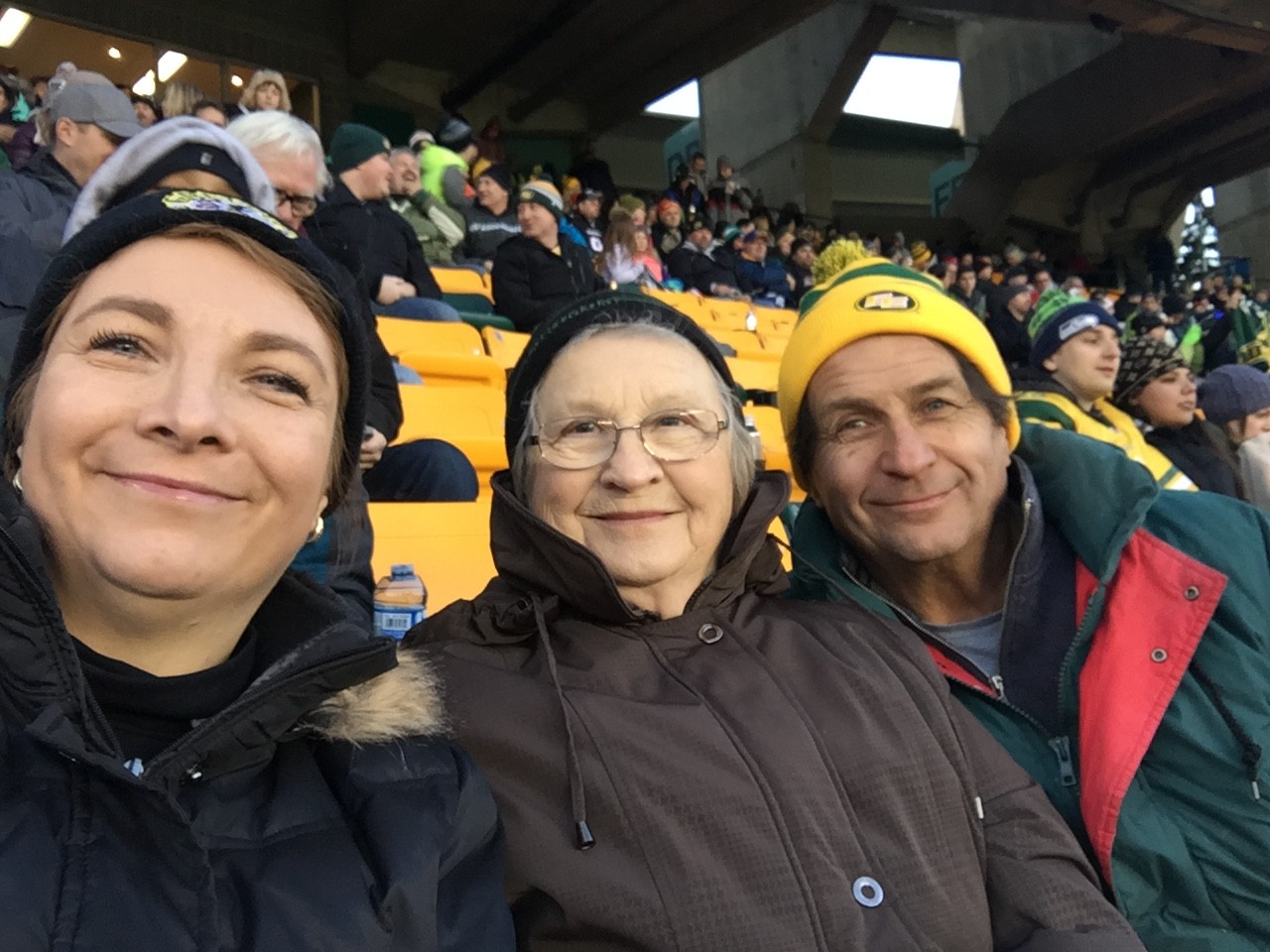 In addition being an optical industry expert, Vivian Koshman, our very own Managing Optician, is a loyal Edmonton Eskimos fan and an organized leader who keeps our Terwillegar location running smoothly. On top of that, like many people on our team, Vivian is a dog lover and she also happens to be a fan of the Prada brand of glasses.
Let's get to know Vivian:
Favorite Things About Working at Beyond Vision
My work family: " I find the Beyond Vision team to be like family. It is a rare thing to find this feeling in your profession and I am glad I have been able to do that" – Vivian K.
The people: "I find being an optician to be very rewarding. Being able to help our  patients, whether they need an adjustment or a help with any other of their eyewear needs, I like knowing that I have the skill and knowledge to help" – Vivian K.
Fun Facts
What are "Edmonton Eski-mutts?": That is what Vivian calls her two little dogs! Can you tell she's an Edmonton Eskimos fan?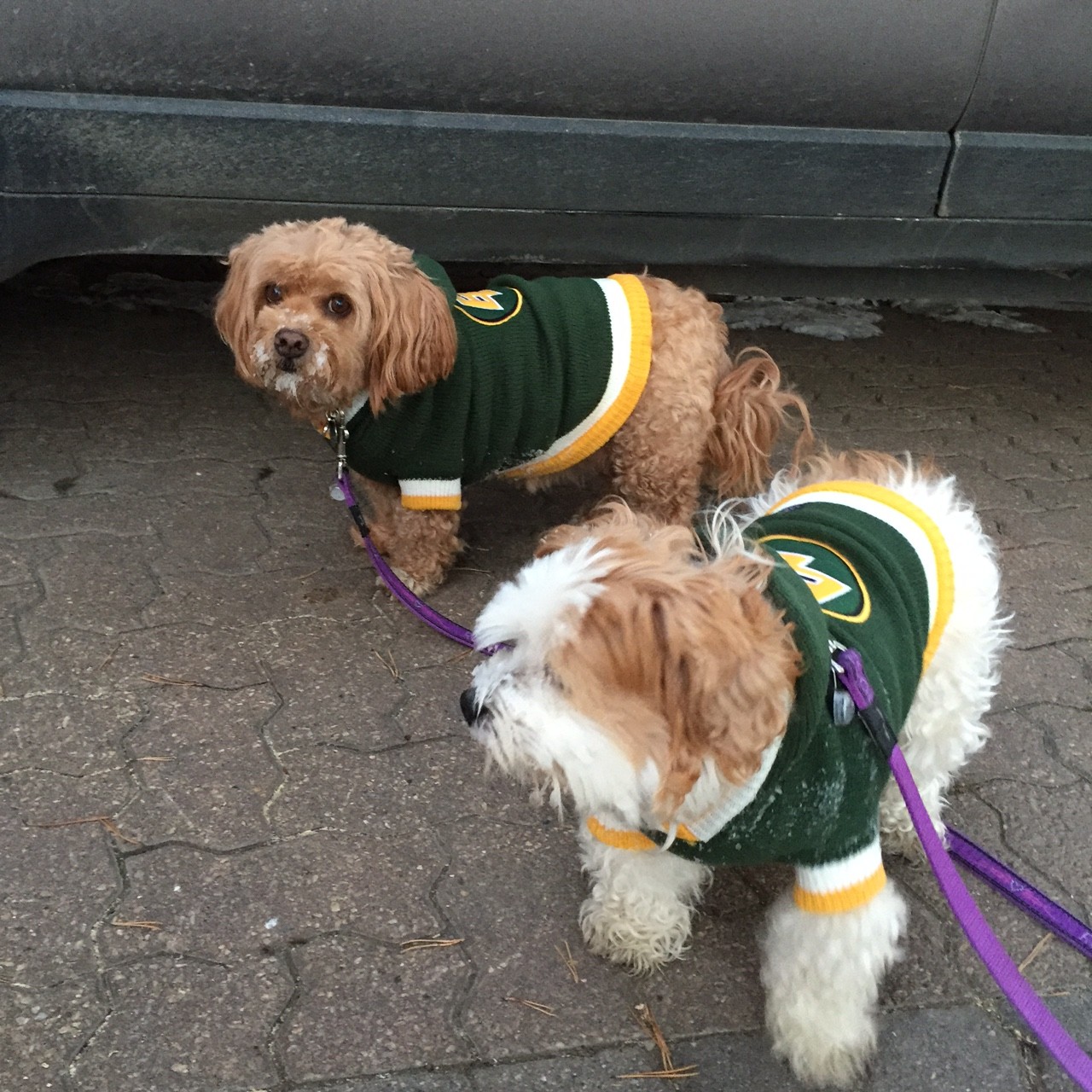 The Terwillegar team describes Vivian as: Caring, patient and a good listener. We couldn't agree more!
Favorite weekend activity: Football is big in Vivian's family. In fact, she and her mom go to Edmonton Eskimo games as often as they can. Vivian's mom has been taking her to Eskimo games since she was 7 years old. Vivian now gets a chance to return the favor by taking her now 85-year-old mom to games to cheer on the home team. Talk about keeping a tradition alive. 
Favorite pair of glasses: