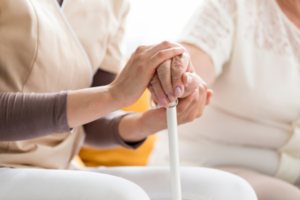 Over 500,000 Canadians are blind or partially sighted (CNIB Foundation), and it's estimated that every person will experience a vision problem in their lifetime. Over one billion cases of visual impairment are preventable, so that's why it's so important to recognize Blindness Awareness Month this October.
Blindness Awareness Month was first founded in 2009, and seeks to accomplish three things:
Education
Inspiration
Advocacy
This Blindness Awareness month, you can make a difference by donating, taking time to learn, or volunteering to help someone who is blind or visually impaired.
On October 14, we will recognize World Sight Day in order to further amplify facts and stories about blindness. Be sure to take time on the second Thursday of the month to learn more about it.
Want to make a difference? The app, "Be My Eyes" was created with the intent to get volunteers who can assist someone with blindness or vision loss in everyday activities such as reading, navigating, or distinguishing colours. A few minutes from your day can make a huge difference for someone in the blind community!
During this Blindness Awareness Month, don't take your sight for granted. Take extra care of your eyes with these few things:
Wash your hands to prevent bacteria from getting into your eyes.
Get your eyes checked regularly.
Wear sunglasses to protect your eyes from UV rays.
Monitor device time to protect yourself from eye strain.

So, this month, make sure to make space for blind and visually impaired people, take care of your own eyes, and do something to help out a visually impaired person if you're able.